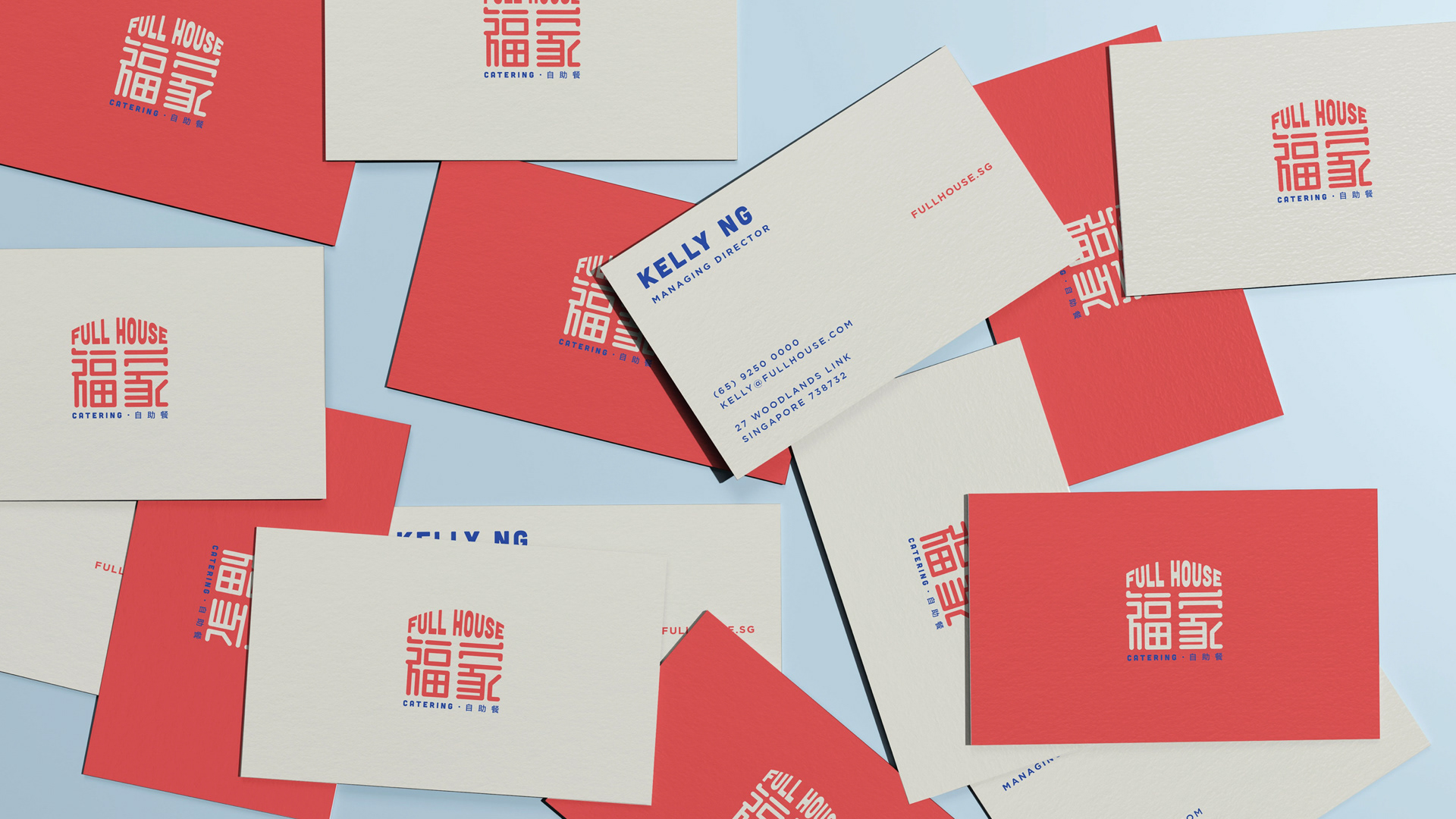 Full House—catering A SPREAD OF honest & home-cooked MEALS.  
The percentage of eating out and ordering in is unsurprisingly increasing due to its convenience. There is no longer a need to worry about the hassles of cooking as a meal will be at your doorstep with just a few clicks away.
Aware of the shift in views during modern times, Full House wanted to rebrand themselves to be able to reach their target audience better. By offering a broad range of delivered catering services from parties to meetings, all the way to daily meals that you and your family can enjoy.
The new visual identity was developed with the aid of findings from the discovery stage of the project—through research, brand auditing, competitor review and global benchmarking. Working closely with the internal team, the project was tackled with a deep understanding of the brand and what they stand for.
Understanding the perimeters, values and mission and the brand, a suite of deliverables was rolled out for Full House at various touchpoint.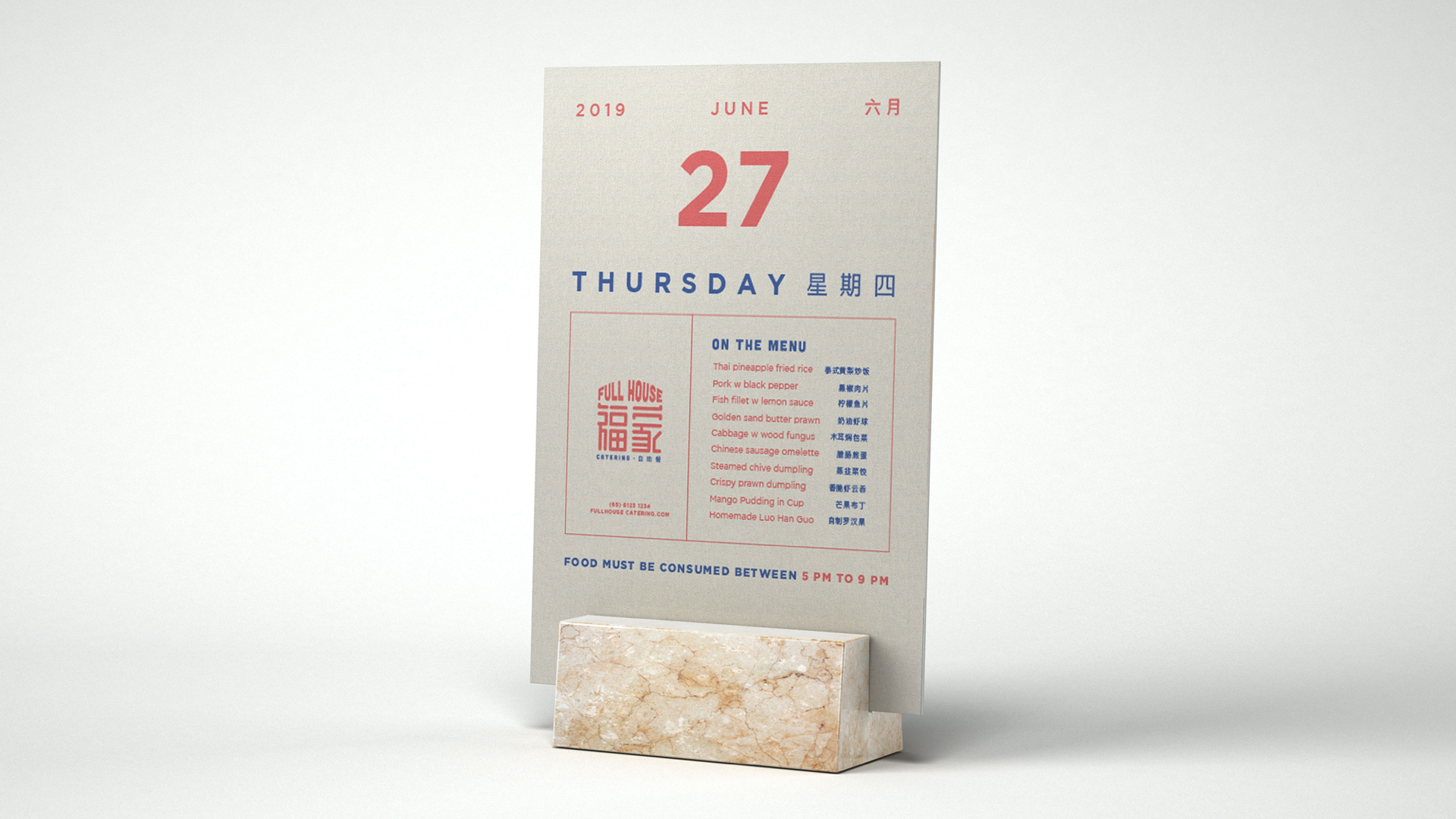 With fast food and even faster trends constantly emerging from the food industry, people are inclined to fall into the traps of unhealthy eating habits. Full house recognised and understood this issue that many households are facing. And they acted on it.

Started with honest and humble beginnings, Full House aims to bring high standards of home-cooked Chinese food to its customers. Rooted in their core values from day one, Full House offers the affordable home-style cooking that we all know and love. This has then built the direction of Full House, giving it a sense of nostalgia and comfort you get when sharing a meal at home. 
Conveying the brand message of warmth and nostalgia.
Full House—the names says it all. The brand aims to encapsulate the same warmth and comfort you feel when you are home with the people closest to you, crowding around the table. The laughter and stories shared, the chatter and buzz all around when the house is packed with relatives and friends.
A new way of catering. 
Food caterers have always been associated with events and functions, high costing and only available at a large quantity. Full House wants to break this perspective by offering the same comforting and indulgent meals to any occasion and at any time of day.
Offering honest meals to you at your convenience.
For people looking for convenient and quality food, Full House caters a wide range of options delivered to you. We provide the meals for you to enjoy with the people you love because we believe that nourishing home-cooked food should never be a hassle. 
Reflecting the packed houses and dining tables.
The logos encapsulates a home when everyone gets together, crowding around the table. The warmth that you feel when all your loved ones surround you and share a meal together around the table. Full House offers that same comfort food to you.